Chicago's Experts In Key Card Access Systems
You Chicago Security Experts are at the forefront of today's latest security and safety systems that also meet the daily demands of convenience and accessibility. Not only do fob entry door systems and card reader door entry systems make secure access simpler and safer, it allows for 24-hour  building security. Chicago's Card experts install quality electromagnetic locks and electrified door strikes and proximity card readers that function seamlessly and provide peace-of-mind.
Chicago Security Experts bring their certified experience, competitive pricing and unmatched service and support to all of your card access system needs. It's that type of commitment to our customers that ensures you have the card access systems to meet your needs. Since 2005, quality has always been our calling card.
Electronic Door Hardware
The key to quality card door entry systems in Chicago is the door hardware itself. We provide magnetic locks for everything for aluminum entry doors to full glass entrances. Card entry systems can be installed both with exterior entrances and with doors within a building. We service electric strikes from Folger Adam, Von Duprin, Adams Rite and Rutherford Controls. Furthermore, our team installs electrified latch retraction with all major brands of panic bars and fire rated exit devices.
Card Access Control
Our expert card access control systems ensure building security through the proper and efficient installation of electronic card readers and specialty door hardware. They work togheter to control entry to and from the building through the coordinated use of key cards, electronic key readers and electrified locks. Proximity cards or key fobs are used to open controlled doors and allow electronic access only to those with a valid card.  Chicago Security Expert uses Enterprise Software to allow you to create multiple user groups and control who can enter a specific door.  This also allows you to assign time schedules to specific door groups and restricts access when an area is fully secured. For added security and convenience, you can also create an audit trail of who's entered and at what time. To eliminate the need for frequent lock changes, access cards are easily managed directly within the system: the software allows you to reprogram key cards and key fobs directly for simple re-us.
Door Control
With a key card entry system, the amount of control you have is practically unlimited. For some, it is as simple as one single door. For others, it can extend to multiple doors and at multiple sites that be controlled across the country. Whatever your demands, from small-sized businesses to mid-level businesses, we have your swipe card door access control systems solutions with an average usage of four to eight card readers securing front and rear entrance doors. Additional key card readers are also commonly utilized in internal areas between the administrative and warehouse areas and many businesses use key card security systems to secure such volatile areas such as server rooms, lab facilities and stock rooms.
Card Formats
Card reader entry systems and proximity access control systems from Chicago Security Expert include a variety of card formats and card reader types, including the prevalent HID Card Readers. Chicago Security Expert recommends installing 36-bit and 40-bit G-Prox Access Cards and Fobs. The reason for this is because the more standard 26-bit key card is easier to duplicate and therefore offers less peace of mind and security. Higher bit structures ensure your card access system is secure and helps maintain your system's integrity.
Card Readers
In addition to the card format, Union Alarm recommends and installs matching Card Readers. Our systems are further installed using G-Prox access cards from our partners at GE Interlogix. Also available to our clients are standard switch-plate card readers for wall mount use, or narrow style card readers for installations on narrow style glass mullions or glass entrance doors. A well designed card reader suited to any architectural design, and a card reader that allows our systems to read multiple card formats. This is also an excellent choice for business offices wanting to add floor access within an existing commercial office tower.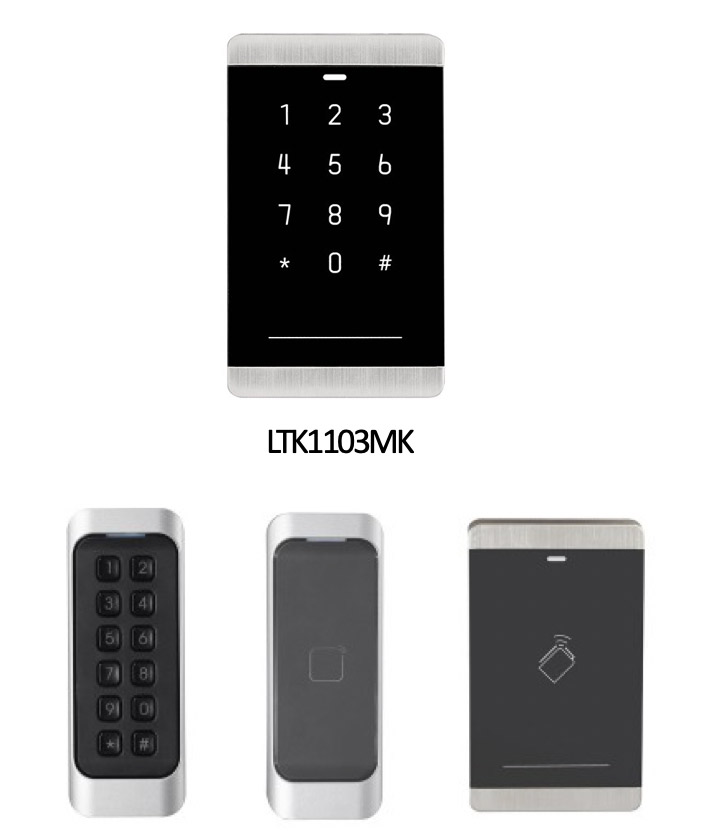 Electronic Mag Lock Installations
Our experts install each mag log in accordance with Chicago Building Code and equip each door with emergency pull stations and egress control buttons to meet safety codes by providing safe operation while providing the service of an emergency exit.
IN general, mag lock installations allow for in/out control of office doers where multiple card readers are utilized. Chicago Security Expert even installs mag locks on glass entrance doors where electronic installations are not possible. This is done by using specific installation kits that can control entry. We also install mag locks on exterior warehousedoors for added security over that of an electric strike. Also available for installing are 15-second egress delay systems with mag locks and hardware to secure retail fire exits and warehouse doors requiring additional alarm protection.
Chicago Security Expert offers multi-purpose mag lock designs that are ideal for both interior and exterior doors that meet the varying issues of door status and security condition sensors. These mag locks provide up to 1200 pounds of holding force making them perfect for in-out card readers and control of entry-exit doors.  Our mag locks are also capable of monitoring a door's status within an integrated intrusion system.
Electric Strikes
Union Alarm installs grade 1 electric strikes. More-so, we carry all major brands of electric strikes including Adams Rite, RCI, Folger Adam, Von Duprin and HES. In addition to electric strikes, we also promote electrified exit hardware to allow entry/exit control through card entry doors. With professional locksmiths and experienced hardware installers in house, we install all types of electronic locks. In fact, we've installed thousands of electric strikes into interior & exterior door frames. Furthermore, we include Door Status and Latch Bolt Monitoring for high security installations requiring tamper proof controls. Call us in Calgary for all of your electronic door hardware needs. We have DHI certified installers and certified master locksmiths to help you choose the right solution.
Electronic Security Hardware
A critical element of the efficiency of card access control security is dependent on architectural door hardware.  Chicago Security Expert's team is proficient at understanding the strengths and weaknesses of your door hardware. Based on our assessment, we will recommend and install the locks and electronic security hardware that best supplement and secure each door. Instead of subcontracting with a third-party, we ensure top quality craftsmanship and expertise by installing the hardware ourselves.
Power Supplies and Fire Disconnects
The importance of power supplies in ensuring the integrity of a card access system is often overlooked. Not with Chicago Security Expert. We install only ULC listed power supplies with amperage and current draw meticulously measured and calculated to ensure we install correct power supplies with correct amperage configurations to keep electric strikes, panic bars and mag locks properly powered and ensures longer life. Often, ULC rated power supplies mandate including a built-in fire disconnect and is often the case with any building with a UCL fire system in place.
Chicago Security Expert offers power supplies to disconnect mag locks and fail-safe strikes when a fire alarm is set off. We program relays with the fire system and connect our power supplies directly to these relays prior to system verification. To ensure compliance, we install fail secure strikes in addition to mag locks to keep the doors secured during fire alarms and power outages.
Alarm Integration
We can add alarm integration into your card entry system through the installation of the access system and the addition of expansion modules to integrate varying degrees of alarm protection. We will also equip access control doors with alarmed door contacts to allow card uses to quick arm the intrusion areas from the outside card reader and allows users to bypass use of insider alarm keypads in moments of emergency.
Enterprise Software
Director software offers a higher level of management and control. It seamlessly integrates intrusion, access control and video surveillance into an intuitive user interface. Going beyond a typical alarm monitoring interface, the software provides central database management for card access and alarms, system configuration, graphical maps and full reports. Options are further available to include the Verex Director Software Photo Integration Package. It features extensive photo ID capabilities, including capture of photos, card design and card printing on compatible printers.  Contact Union Alarm for a complete proposal or demonstration.
Photo ID Cards
Union Alarm is a partner with MagiCard ID Card Printers. The Magicard Prima 4 provides a reliable, robust solution for instant printing in a compact design. Using a re-transfer printing process, images are first printed onto a thin film and then heat transferred onto the access card surface. This produces a high resolution image, printed right over the edge of the card. A special dye sublimation Ultra Violet ribbon can be used with the Prima 4 for the printing of invisible photographs, logos, text or symbols used on high security access cards. The UV ink is not detectable to the naked eye, but is visible with the use of a UV light. This special ribbon offers an affordable yet highly secure feature to decrease fraudulent cards.
The Magicard Prima 4 printer has an optional range of card encoding devices to write secure electronic data to cards at the point of issuance. Smart card encoding options include contact chip, MIFARE®, DESFire® and iClass® deatures. Special high-security encoders can also be fitted for the in-line customization of payment cards. The Prima 4 can also be supplied with a mag stripe encoder built-in. In addition to printers, Union Alarm provides high security 36-bit and 40-bit G-Prox cards which are print capable on both sides. Contact us for your photo ID and printer needs.