Security cameras installation in Chicago
Expert installed security camera systems have become an integral solution for safety, security, insurance compliance and even liability reduction. From homes and residential buildings to offices and commercial spaces, the team at Chicago Security Expert can customize and install a security camera system to meet your specific dynamics and needs.
We offer a full range of end-to-end security cameras systems and services throughout the Chicagoland area. We specialize in custom design and planning, installation, repair, configuration and maintenance of security camera systems. Our surveillance system solutions include security cameras, video recording devices (DVR, NVR, Hybrid), video management software (VMS) and long-term data storage.
With our security camera systems selected and installed to your specifications, you can view a remote live feed and monitor your premises, anytime, anywhere using your smartphone, PC or tablet.
Chicago Security Expert offers a full range of video surveillance systems including RESIDENTIAL CCTV SECURITY CAMERA SYSTEMS, COMMERCIAL CCTV SECURITY CAMERA SYSTEMS, INDUSTRIAL SECURITY CAMERA SYSTEMS & OFFICE SECURITY CAMERA SYSTEMS. We provide IP camera configurations and IP camera systems suited to your specific needs.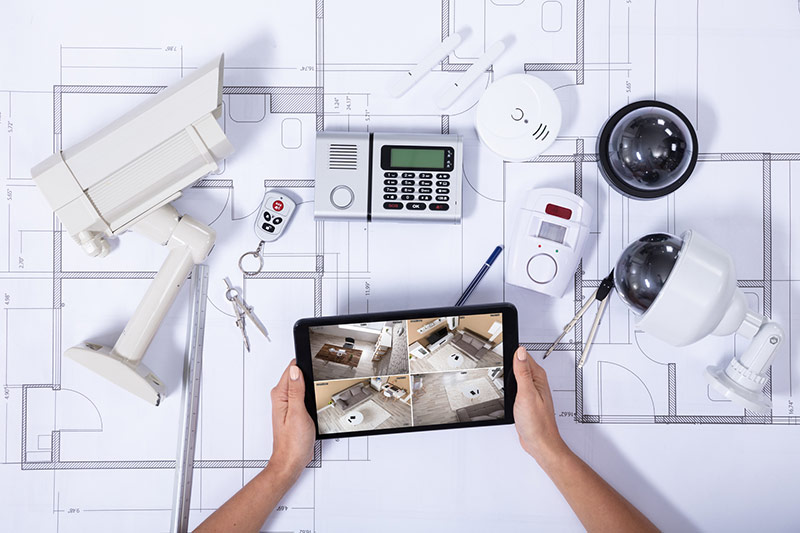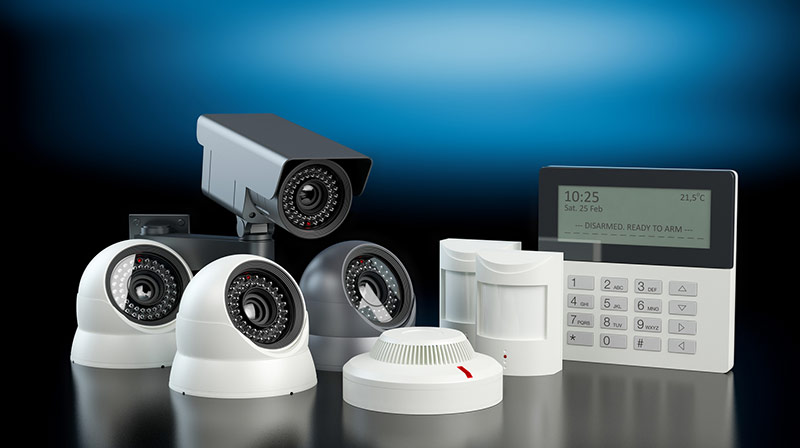 From Bullet Cameras to Domes, Vandal-Proof Cameras, Megapixel Cameras,  PTZ Cameras and more, quality security cameras are the core of an effective surveillance system. Our security experts will help you choose the type of security camera that best suits your facility's environmental conditions and meets your security needs and budget.
How Chicago Security Expert Camera Systems Give You Peace Of Mind
STATE-OF-THE-ART EQUIPMENT
Your Chicago Security Experts stay out ahead of evolving surveillance technologies while providing quality products that are reliable and reasonably priced as well.
CERTIFIED EXPERIENCE
Since our inception in 2003, we have professionally and expertly installed over 600 quality business and home camera systems which has made our name a trusted one across Chicagoland.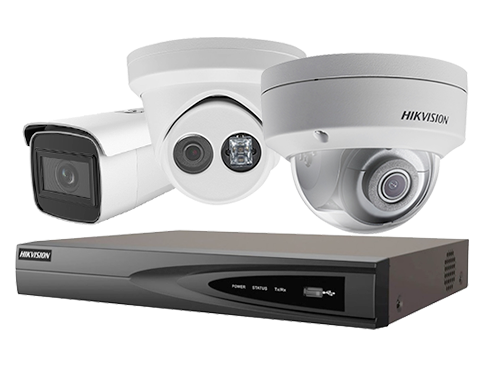 COMPETITIVE PRICING
Keeping your home or business safe is not a time to cut corners so that you may save money. But that doesn't mean you can't have quality at an affordable price. Chicago Security Expert Camera Systems and our service come at truly competitive costs. Get a quote today.
SERVICE AND SUPPORT
Quality service. It begins with a thorough consultation and carries through to expert installation. Along the way, receive the training and on-going support needed to make your system work best for you. It's this kind of commitment to customers that helps Chicago Security Expert really ensure peace of mind.
There's Great Comfort In Knowing We Are Chicago's Experts in Security
Chicago Security Experts will set you up with a cost-effective security camera system that meets your specific security challenges and needs. We have over 15 years of expert experience installing surveillance cameras and digital video security equipment.  With Chicago Security Expert, no project is too complicated, too big or too small. We commit the same amount of expert professionalism with every opportunity we have for helping our valued customers feel safe.
Since 2003, Chicago Security Expert's team of licensed field technicians have served the greater Chicagoland area with installations of over 600 home and business surveillance systems. Our team of experts have established a great reputation when it comes to helping secure a commercial, residential, office or industrial space.
That Latest Video Surveillance Technology and Expert Security Solutions To Meet Your Needs.
Want to know why insurance companies offer lower rates to those who own security systems to protect their property from damage or theft? They reward smart safety. They know that an investment in surveillance systems can help solve security needs but to act as deterrents as well, especially for the numerous break-ins that happen through the front door entryway. Our Security Camera Systems work to ward off would-be trespassers and provide video evidence to help identify those who may actually break in.
Renowned insurance providers across Chicagoland will actually factor in your use of CHICAGO SECURITY EXPERT camera systems as part of their calculations when considering your rates. CHICAGO SECURITY EXPERT not only helps you from getting broken into, they help you from losing money to insurance companies as well.
Servicing a wide range of customers including the commercial sector.
Having serviced Chicagoland for more than two decades, CHICAGO SECURITY EXPERT has consulted on, designed and installed security systems for all kinds of customers. For commercial real estate properties who want to protect their business from theft (even employee theft), and lower their business rates, CHICAGO SECURITY EXPERT is your go-to security partners. Customers also turn to CHICAGO SECURITY EXPERT:
To protect against any false insurance claims
For efficient monitoring of employee activity
To observe and document workplace conduct
As a way to increase efficiencies through monitoring as well as creating employee accountability
Add value to the quality of your life
Whether it's your commercial setting or your home, CHICAGO SECURITY EXPERT will outfit you with a surveillance system designed and installed for your specific concerns and needs.
CHICAGO SECURITY EXPERT VIDEO SECURITY AND CCTV SYSTEMS
We're the experienced, expert technicians who partner with you to design and install the new surveillance system to best serve your needs.  In fact, CHICAGO SECURITY EXPERT has provided impeccable installation and service for everything from the simplest to the most complex system set-ups. Whether it's security for residential, commercial, governmental, or anything in between, we've done it. And have done it to complete satisfaction. There is simply not situation too challenging for CHICAGO SECURITY EXPERT to handle. We'll get it done perfectly, every time.
Find more about security cameras.