COMMERCIAL PROPERTY SECURITY CAMERA INSTALLATION
When it comes to commercial security, each customer has their own surveillance needs and challenges. At CHICAGO SECURITY EXPERT, we a variety of options to meet your specific needs. Our Specialists can install any of the following CCTV Security camera systems based on your specific security requirements and property layout.
Wired and Wireless Outdoor Cameras
Wired and Wireless Indoor Cameras
PTZ Security Cameras
1080p or 4k Resolution Cameras with state-of-the-art DVRs and NVRSs (available in multiple storage size units.)
Our technicians will also recommend the camera best suited to your office layout.
Cameras include:
Dome Cameras
Turrett Cameras
Eyeball Cameras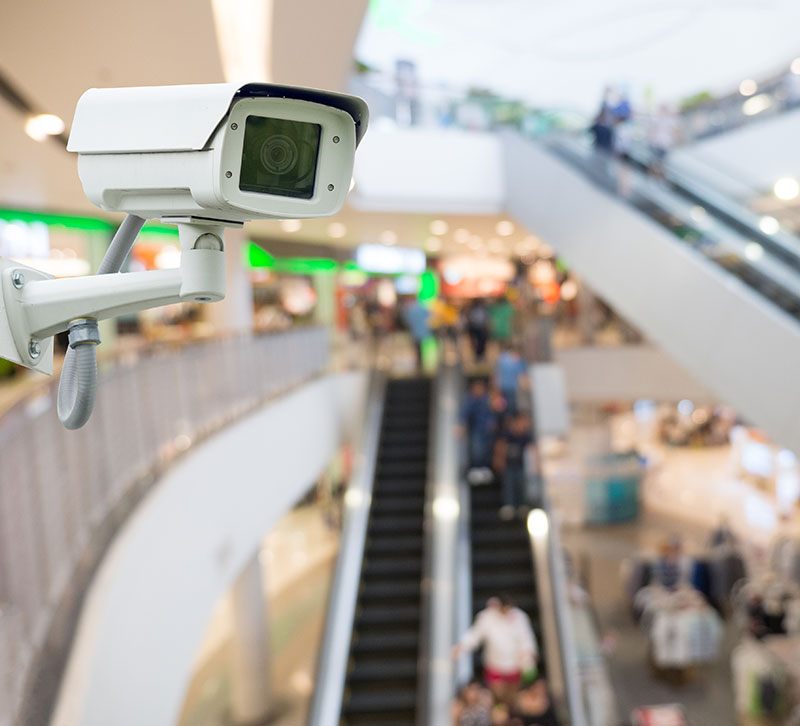 COMMERCIAL 1080P IP NVR SECURITY CAMERA SYSTEMS
High Definition 1080p Video Quality delivers crisp, clear surveillance footage for undeniable identification. CHICAGO SECURITY COMPANY can combine IP Wireless connection through Network Video Records (NVR) to allow room for HD 1080p Camera connections. Customize your indoor or outdoor residential HD IP wireless camera needs with dome cameras, eyeball cameras or turret cameras.
COMMERCIAL 4K IP NVR SECURITY CAMERA SYSTEMS
A 4k High Definition Wireless IP Security Camera System provide the highest video quality for added assurance. CHICAGO SECURITY EXPERT can combine HD Video with a wireless system that allows for multi-channel camera connection via Network Video Recorder (NVR) while eliminating the hassle of excess cables. Several 4k HD Camera options include Dome Cameras, Eyeball Cameras, Turret Cameras.
COMMERCIAL ANALOG HD DVR SECURITY CAMERA SYSTEMS

Analog Security Cameras are linked directly to a Digital Video Recorder that records, processes and stores all footage with the highest level of detail and clarity available. For outdoor and indoor needs, CHICAGO SECURITY EXPERTS lets you choose from several HD DVR Security Camera options including dome cameras, eyeball cameras or turret cameras.
COMMERCIAL SECURITY CAMERA BENEFITS
EASY TO USE
Finding time to do everything you need to throughout your busy day is already enough of a challenge. CHICAGO SECURITY EXPERT CCTV Security Camera systems are set up for easy use – just set it up and let it do its job – no effort needed.  We install, you simply need to familiarize yourself with the user-friendly software which you can use on your computer or smartphone to review the data it collects for you. No installation, hardware or technology experience needed!
SAVES YOU MONEY
The FBI states that burglary occurs approximately every 15 minutes in the U.S., and that  businesses without security systems are three times more likely to be burglarized than those that have security systems. Considering that burglaries occur approximately every 15 minutes in the U.S., it's good to know a home security system from
CHICAGO SECURITY EXPERT makes you less of a target for theft, and the inherent loss of money.
MONITOR YOUR BUSINESS ANYTIME
Feel secure and at ease wherever you are, whenever you want. With a CHICAGO SECURITY EXPERT Security camera system, you can check on your parking lot when out of town or on your shopping center after hours. With just a few clicks of your Smartphone, you can access video feeds and security alerts. Enjoy your peace of mind knowing that, all day, every day,  your home is protected.
MONITOR EMPLOYEES AND CUSTOMERS
It's something every business owner has to deal with – customer and employee theft.
With your CHICAGO SECURITY EXPERT security system you can monitor employee and customer traffic anytime, from anywhere. No matter the size of your business, the number of employees or the amount of your inventory, you can keep a close eye on numerous locations and ensure your business is running smoothly and safely through a fine-tuned network of cameras.