Over the years, security systems have improved a lot, and systems that are offered by present-day security companies are more sophisticated than ever. From digital security systems to smart home systems that can be remotely controlled via your smartphone, many modern security systems are now automated and can be controlled via an app or your phone. This gives you access to many features and essential information about your home's security with just a click of a button. However, if you want to go a little further and learn about other steps that you can take to improve your home's security in addition to having a professional home security system installed, or if you live in a rented house or cannot afford security camera systems, we have gathered a list of 7 practical home security tips that you can use today.
Don't leave valuable items visible
The most important advice we can give is: Do not make your house an available target. This simply means – try not to let potential burglars know that you have valuables in your home. So if own an expensive car, keep it in the garage. If you have valuable electronic equipment or furniture, you may want to consider keeping the windows closed at night. Don't make yourself become the easiest target.
Forget about "hiding a key"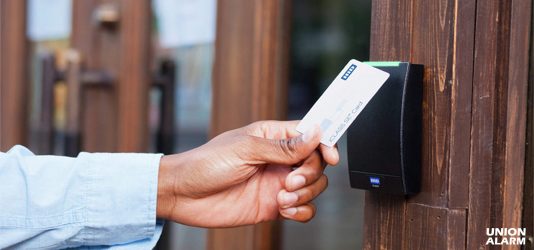 A hid-a-key may seem like a clever idea in theory, but not in practice. Hiding a spare key is the easiest way to let criminals into your house. The problem with this concept is that the spare key is usually hidden in an easy-access place that's easy to remember. Instead, consider installing Card Access Systems or a smart door lock that you can unlock with a unique user code. You can share this code with your family members and closest friends to give them access to your home without risking a thief finding your replacement key.
Don't make it obvious that you're not at home
If you are ever going for a long vacation, ask your neighbors to pick up your mail, mow your lawn, and do other things that keep your house from looking like nobody's home. Burglars often observe a neighborhood for a longer period of time and they might even notice that your car is parked in the same spot. However, if you are not willing to ask your neighbors for help, consider leaving some lamps lit in the house to give the impression that someone is home and ask the post office to save your mail so you don't have to worry about it accumulating in your mailbox.
Invest in motion-activated lights
Happy homeowners certainly know how many accessories you need to buy to properly take care of your home and its safety. If we do not want to be surprised by burglars who like single-family houses, apart from the best LED lighting, invest in motion sensors that will work when an unauthorized person enters the property. They're a great way to keep burglars and criminals out of your home and allow for easier identification if caught in the act.
Secure your second floor
Although the doors and windows on your first floor may be protected and ready to withstand any security and safety threats, we often forget about the security of our second-floor entry points. Security cameras with motion-activated recording, balcony security gates, heavy window locks and security grills may also be essential to prevent burglars from entering your home through a balcony or a second-floor window. The most important thing is to remember to close all your windows when you go to sleep or leave a light on while you go away for a few days.
Ask your local police to do a house inspection
If you're not sure if you're on top of things when it comes to your home's safety, contact your local police department to schedule a simple home inspection. It usually takes about 15-20 minutes and the police officers will be happy to share their knowledge with you on personal protection and home safety.
Window security
When securing windows, you should not focus only on installing a lock on the handle side, but also on the equally less resistant side – the hinges. Window locks that are currently available on the market are extremely effective in protecting against burglary. Another thing you might consider installing are anti-burglary blinds and rollers that will work perfectly on the basement and ground-floor windows and will provide an adequate security level to ensure effective protection against thieves and other criminals.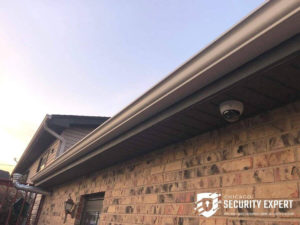 If you're looking for professionals who will design a security system that fits your needs and requirements call Chicago Security Expert.
We will be happy to answer any questions you may have and give you a free, no-obligation visit and price quote.
We provide the best security camera systems in Chicago and the surrounding suburbs.