When it comes to security camera systems, you must first learn what each has to offer. Many security companies offer digital and analog systems, various types of device models, where cameras and recorders have many different functions, so it takes a lot of time to understand what each function is responsible for, what to pay attention to and what equipment will best suit your needs. Below we will try to explain all the functions and briefly describe what's important to look at when you're choosing the right security camera system for your home or business.
What are the types of video surveillance?
Video surveillance, or CCTV (Closed Circuit TeleVision), is a surveillance system that allows you to observe and record images from a distance, using cameras. Currently, there are three types of monitoring systems on the market – analog, hybrid and digital (commonly known as IP).
The analog system is the oldest representative of closed-circuit television. It allows you to preview only within the local network built on coaxial cables, individually connecting cameras with the recorder. The image is recorded in PAL/NTSC resolutions – with a maximum resolution of 768×576 pixels, so its quality is not too high.
Hybrid systems are based on hybrid recorders or IP video servers, which enable the connection of analog cameras with digital IP equipment while obtaining the functionality of the IP devices. Hybrid devices convert analog signals to digital and enable its digital recording or allow for remote viewing.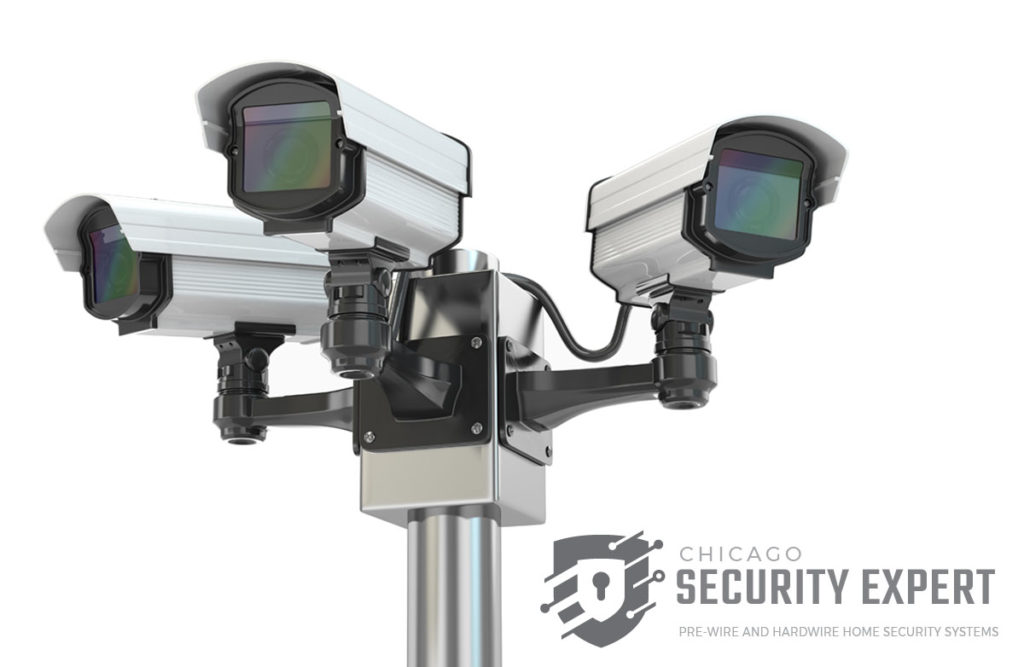 IP monitoring is the most modern type of video surveillance, which uses the Internet Protocol (IP), which allows to obtain high resolution video images (up to 4K).  IP monitoring offers advanced possibilities, such as image analytics, recording on a memory card (SD), or easy system expansion. In IP monitoring systems, it is possible to connect specialized IP cameras to the IP recorder via ethernet cable to a broadband modem or router or via a WiFi router. IP monitoring will find its application in single-family houses as well as commercial and industrial buildings.
There are many advantages of the IP system in comparison to the analog and hybrid CCTV systems. First of all, there is no need to connect each camera directly to the recorder, thanks to which IP monitoring is very flexible and enables the dispersion of devices operating within the network used – this solution enables simple and quick expansion of the system.
Secondly, the image quality recorded by megapixel cameras, which is limited only by the size of the matrix and sensor, is much higher. IP cameras with HD (1.0 Mpx – 1280×720) or Full HD (2.0 Mpx– 1920×1080) resolutions are already a standard. For more demanding customers, cameras with resolutions above 3.0 Mpx are available, enabling very high quality recording, which can be used, for example, for observing warehouse facilities.
What are the most popular types of CCTV cameras?
Color and day/night CCTV cameras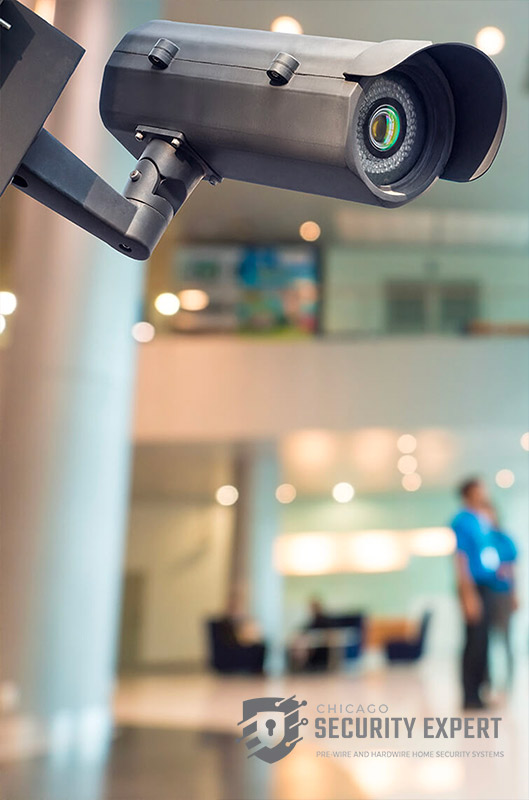 Currently, only color CCTV cameras are available, which provide a much better distinction between people and objects than previously used monochrome cameras. A color image provides much more information that distinguishes individual objects from each other. However, color cameras require much better lighting conditions due to their lower sensitivity. The PAL system is most often used in color cameras to transmit the video signal. These cameras have two video outputs and require two cables to transmit signals. One wire transmits the luminance (black and white signal) and the other chrominance (color signal).
In recent years, day/night CCTV cameras have become very popular in video monitoring systems. Such cameras combine the advantages of monochrome and color cameras. With good lighting, they provide a color image with all its advantages. In low light, where the color cameras could no longer work properly, they switch to monochrome.
DOME CCTV cameras
Dome cameras are named after their hemispherical shape. They are most often intended for indoor applications, e.g. office buildings, malls, supermarkets. Their shape and compact size give them w low-profile. The user can see the camera, but is not able to clearly determine the direction of image recording. Dome cameras are mounted under the ceiling, which makes them vandal-proof. Vandal-proof cameras are designed for places where vandalism is the main problem (prisons, warehouses, car parks). They can be equipped with an infrared illuminator for crisp black and white pictures in total darkness.
BULLET CCTV cameras
BULLET type CCTV cameras have a cylindrical shape and are most often intended for outdoor use and are highly weather-resistant. They can be also used indoors, e.g. in underground car parks. Bullet cameras are usually mounted on the walls, near the ceiling, and in the corners. They are often equipped with IR LED lighting, which can provide illumination when there is no other light source.
A bullet camera monitors one area and its monitoring field remains constant during operation.
PTZ cameras (Pan-Tilt-Zoom camera)
PTZ cameras can rotate in horizontal (left-right, panning) and vertical (up-down, tilting) planes and zoom in and out. Thanks to this function, they are used in places where there is a need for high accuracy and precision, and in places with high traffic. They are also great for tracking objects, e.g. during sports events. One PTZ camera can replace several fixed cameras. The movement of the camera is controlled by software or can be controlled manually – the user can freely change the position of the camera and use the optical zoom to view a specific fragment of the monitored scene. The price of PTZ cameras is higher than the price of cameras without the rotation function.
Security camera systems are currently installed in almost all commercial spaces, such as city streets, public administration buildings, offices, industrial warehouses and shopping malls. CCTV cameras are also more and more often installed in private homes, especially on properties, where they allow you to observe what is happening around the house and who is approaching the front and back doors.

Modern monitoring systems are characterized by a high degree of technological advancement. You can find out more about security camera systems and the types of different cameras by calling Chicago Security Expert. We have the best CCTV installers in Chicago, who will be able to advise you on positioning and location of your cameras so all areas are covered and focused on.
The installation of CCTV cameras is a very important stage in the installation of the entire monitoring system, therefore it must be carried out by specialists. As one of the best security cameras installation in Chicago we provide equipment and offer a comprehensive camera installation service. Our team has the skills and experience in installing cameras in analog and IP systems, and we have the knowledge and experience to advise you on which system is best suited to you.
We will come out to your location, have a look and give you an initial price quote.