If you are considering putting your house on the market, you are most likely exploring the different possibilities and ways for increasing its value in order to get the best possible deal. This is what you can see in all the TV shows about buying and selling homes. However, in these shows, people mainly focus on aesthetics and invest in remodeling projects that make the house more attractive to potential buyers. As a future seller, it is, therefore, necessary to ask yourself if installing an alarm system in the house you are going to sell will greatly improve its resale value. Read on to learn in what ways you can boost your house value with a security home cameras installation.
A Security System Will Increase the Perceived Value of Your Property
An alarm system greatly improves the perceived value because of its functional benefits. Home security systems are installed to provide maximum protection for your property and your family. Sometimes buyers will consider the monetary value of the security system installed and see if the dollar value it adds is enough to rationalize the monetary value of your property. Another aspect a new potential owner might be considering is the functional advantages that come with a home security alarm system.
Perhaps other buyers will consider the benefits of a residential security camera system. They will focus in particular on the increased security and peace of mind that comes with it. This will improve the perceived value of the house and prospect owners won't question whether or not to buy a home that doesn't have an alarm system installed.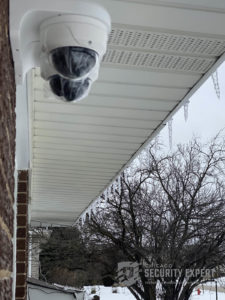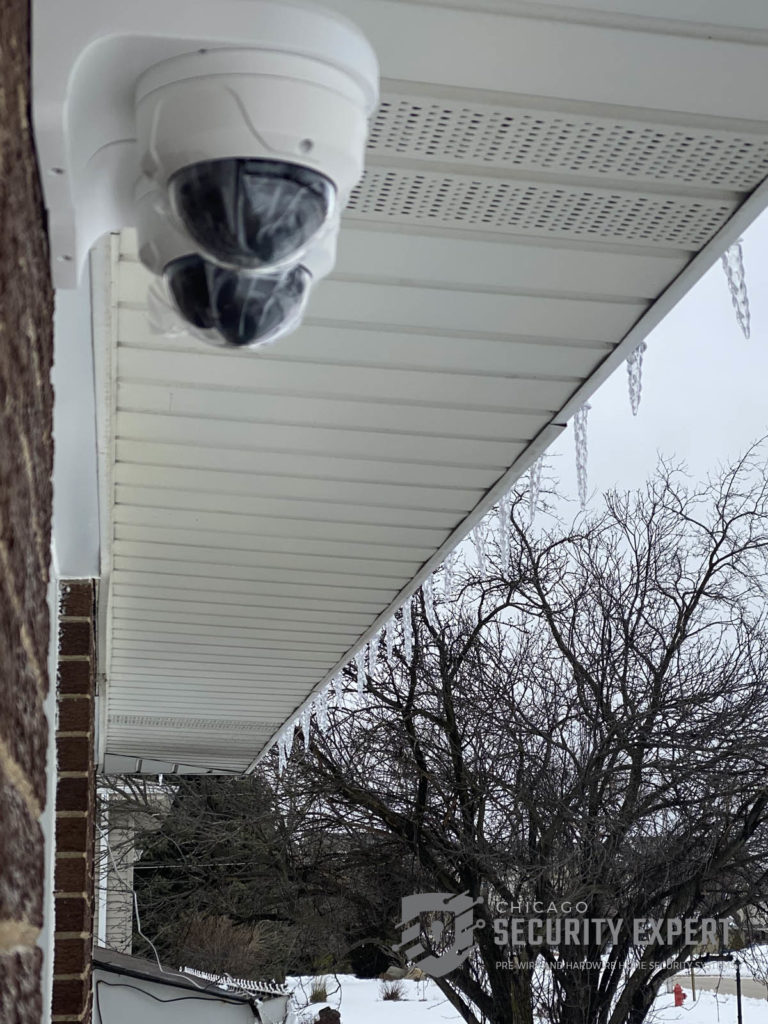 Home security systems are exploding in popularity and many buyers are looking for homes where alarm systems are already installed. So, just like renovating a roof, building a patio or remodeling a bathroom can improve the value of your property when selling, installing a professional security system can greatly increase your quality of life and home value. In fact, buyers are more willing to spend a bit more for a safe and secure home.
Paying for the equipment and for the labor to install the alarm means less expenses and less work for the future buyer. However, it also means that during the official sale of the house, it will be necessary to give access to the alarm system to the new owner. This means providing all the alarm codes, installer codes, and the contact phone number of the surveillance camera company. In other words, the buyer must be able to change the access codes for the alarm. You should therefore no longer be able to have any access anymore.
So to sum up, for a home with an alarm installed, you save time and money for the future buyer. You therefore allow potential buyers to have a security system that can be adapted to their needs.
Homeowner Insurance Discounts
Home security systems can detect numerous hazards depending on their equipment. Modern installations can perform functions like access control, controlling lighting and heating, entertainment systems, and appliances, and many more. Therefore installing a system often results in a reduction in your insurance premiums. These modernized systems less property damage or theft, so insurance companies are ready to charge you less. The amount discounted is completely dependent on the insurance company and the policy, but can be up to 20%. This doesn't directly increase the monetary value of your home, but if potential buyers are aware of this reduced insurance cost, they might want to invest more.
Installation of an alarm system is a significant investment in the security of your premises. But a home security system can do much more than just boost the property value. With useful home automation features like heating and AC control, light control, CCTV systems and more, these professional systems can give you invaluable peace-of-mind and security for your property and make your home smarter and safer.
When deciding to install an alarm system in your home, you should consider a few issues that will be key in choosing the right equipment and installation:
How big is the house?
How many entrance doors and windows are there?
Is there a balcony? (A balcony door is an element that must be secured)
How many floors are there?
Do you have solid security doors and reinforced windows?
Will any neighbors react and call for help when the alarm siren goes off?
What is the strength of the walls and the ceiling?
How often do you leave the house for a longer period of time?
What is the estimated value of the equipment on your property?
Is your house located in a dangerous neighborhood?
Have there been any thefts and break-ins in your neighborhood?
Depending on the answers provided, a specialist will be able to choose an appropriate alarm system that will effectively protect your property.
A home security system is a set of components that, appropriately selected and configured, will ensure your property stays secure at all times. The basic set includes: the control panel, which is the heart of the system, sensors (various types), a keypad, an alarm siren, and an emergency power supply. At this stage, it is worth considering whether the system that we want to install should manage all components of a smart house or only to protect against burglary. Modern systems can control window blinds, lighting, air conditioning, etc.
Here at Chicago Security Expert, we create customized and unique solutions that will satisfy your family's needs and requirements. No job is too big or too small and we can design something that will work just for you. If you are looking for an expert alarm company in Chicago, contact us today to get a FREE quote.