An alarm system does not only provide protection against burglary. The installation of an intelligent security system will allow for even better use of the advantages of an energy-efficient house. It will also introduce a number of convenient solutions that will make it easier for you and your loved ones to perform everyday activities, thus increasing their comfort and at the same time reducing the money you spend on electricity bills. You'll start saving without even realizing it! Which security system will work best in an energy-efficient home? Is it worth opting for wireless technologies or is it better to stick to traditional wired solutions? How can an alarm system help you save energy? In this article you will find answers to all of these questions!
A Security System Can Be Energy-Saving And Economic
The idea of ​​an energy-efficient house is based on a simple assumption – the building is to be designed in such a way as to consume as little energy as possible. To further increase its energy efficiency, you can reach for some modern technological solutions that are able to face up to the challenges of today and the future. When you decide to install an alarm system, you can choose a modern installation that will not only provide effective protection against burglary, but will also enable you to perform certain tasks in the field of home automation.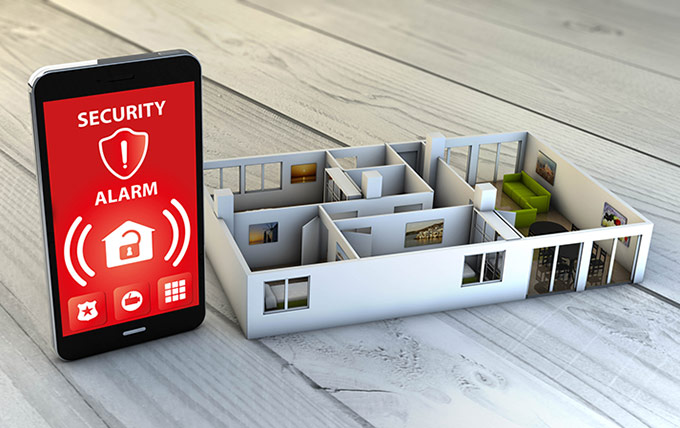 An example of small things that can help you save energy is, for example, avoiding opening your windows when the heating is on. Every day, not everyone is able to always remember about it – especially if there are children in the house who cannot always be fully supervised. An intelligent alarm system will help you prevent excessive heat loss. Thanks to it, each time, for example, when you want to ventilate a room where heating is turned on, and you open a window, the magnetic detectors will send the appropriate information to the alarm control panel, which will turn off the heating for the duration of ventilation. If you additionally install actuators in your windows, the system will be able to automatically close them, correlating this activity with, for example, the furnace or AC being turned on or off.
Another example of energy efficiency is the ability to control the lighting in such a way as to avoid, for example, situations in which you leave the light on when you leave the house. In this case, a motion detector that transmits information to the alarm control panel about the presence of household members in a given room will work its magic. Each time when it detects that no one is in the house, after a certain period of time it will transmit a signal to the control panel, which will automatically turn off the lights. It is also possible to program the system in such a way that it automatically turns off all lighting sources at a certain time, for example. In other situations where bright lights are not needed, it is worth considering setting the lighting to a certain level of intensity. The unnecessary power consumption can also be reduced at night, by using detectors equipped with LEDs in communication routes, which turn on automatically when motion is detected, allowing for sufficient lighting e.g. of a corridor, hall or stairs, without the need to turn on the overhead light.
The presented examples of using the alarm system for the practical reduction of energy consumption on a daily basis are just one of many possible applications. The possibilities are endless! What else should you know before you decide to install a surveillance system?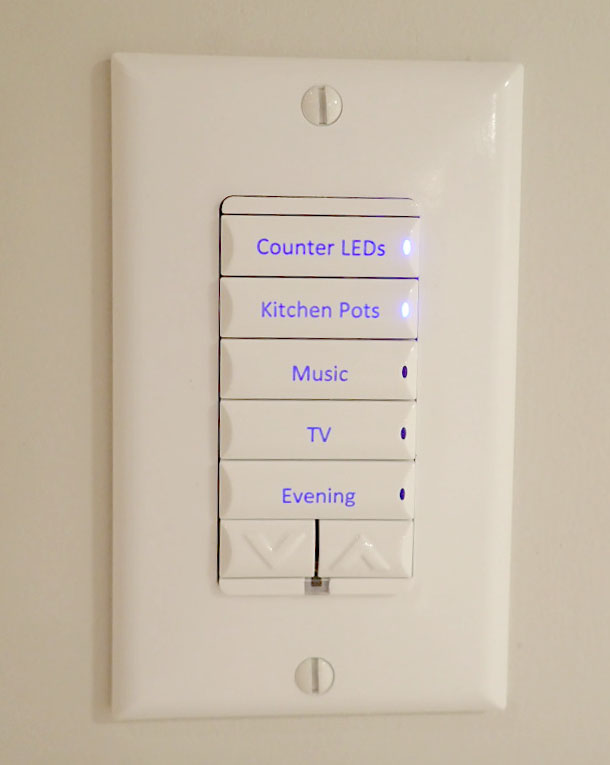 Regardless of whether you want to secure an energy-efficient or a traditional building, the alarm system design always starts with the selection of the control panel, which is when you are faced with the first dilemma – is it supposed to be a wireless or a wired alarm system? It is worth knowing that each of these options will work differently in different circumstances. If you decide to install an alarm system at the construction stage, you can choose a traditional wired installation. Installing the devices before finishing construction works will allow you to avoid additional renovation in order to connect and mask the cables. If the decision about installing a surveillance system is made later, when all rooms are furnished, and you do not plan any further renovation and construction works – opt for a wireless installation.
When designing the security system together with the home alarm system installers, you should also pay attention to the fact that you should take into account both your current needs and possible functionalities that you may need in the future. By choosing a wireless or hybrid alarm installation from the very beginning, you can be sure that over time you will be able to expand your system non-invasively. Low Voltage Pre-Wiring for Your New Home.  At the beginning, you can choose only basic devices, such as an alarm control panel, keypad, siren and several motion detectors, and over time, new ones can be added to them gradually, thus increasing the protection area or functionalities offered by the system. This is a great opportunity because your needs for the alarm system will certainly develop or change over time, and not everything can be predicted at the stage of planning the installation.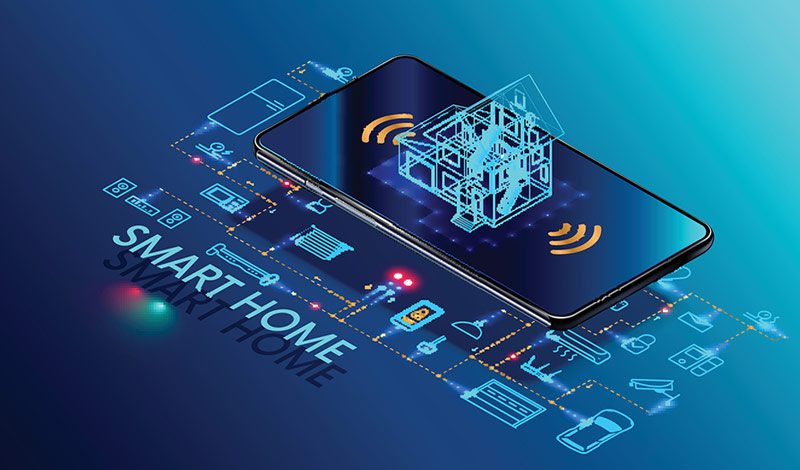 The main goal of an alarm system is, above all, to ensure that your home is effectively protected, and that the residents are safe at all times. Professional security camera systems protect not only of the house itself, but also the entire property. We provide perimeter protection by installing appropriate security measures on entrance and back doors as well as windows. In such situations, it is worth trying to imagine how the burglar could try to get inside. If he starts by forcing the locks, it will be detected by a vibration detector responding to characteristic vibrations. If he manages to open a window or door, the already mentioned magnetic detectors will trigger the alarm. The intruder can also try to break the glass – then the acoustic glass break detector will correctly identify the sound. The perimeter protection will be enhanced by a motion detector, which is also perfect for securing entry lines and windows.