People who are considering security cameras installation in their home or business are probably overwhelmed by the sheer number of products available and the confusing technical vocabulary that comes with them. Security camera systems are widely used nowadays and are extremely effective in detecting and responding to threats at Chicago home and business owners' properties. After all, each of us wants to feel safe in our own home or place of work.
Many CCTV cameras on the market support various video technologies and standards. However, the most popular and competitive are the analog technology – CCTV and technology based on the network protocol – IP. Choosing one of them is not an easy task. Both do their job equally well, but each of these technologies performs better in a different environment. This means that when wiring is not possible, an IP technology, where devices can be connected wirelessly, is more suitable. On the other hand, an unexpected failure of the network or router may result in an important moment not being recorded. Therefore, the choice of the appropriate technology largely depends on your specific needs and requirements for the monitoring system.
In this article, we'll try to explain why IP cameras are better than other options that are currently available on the market.
IP Cameras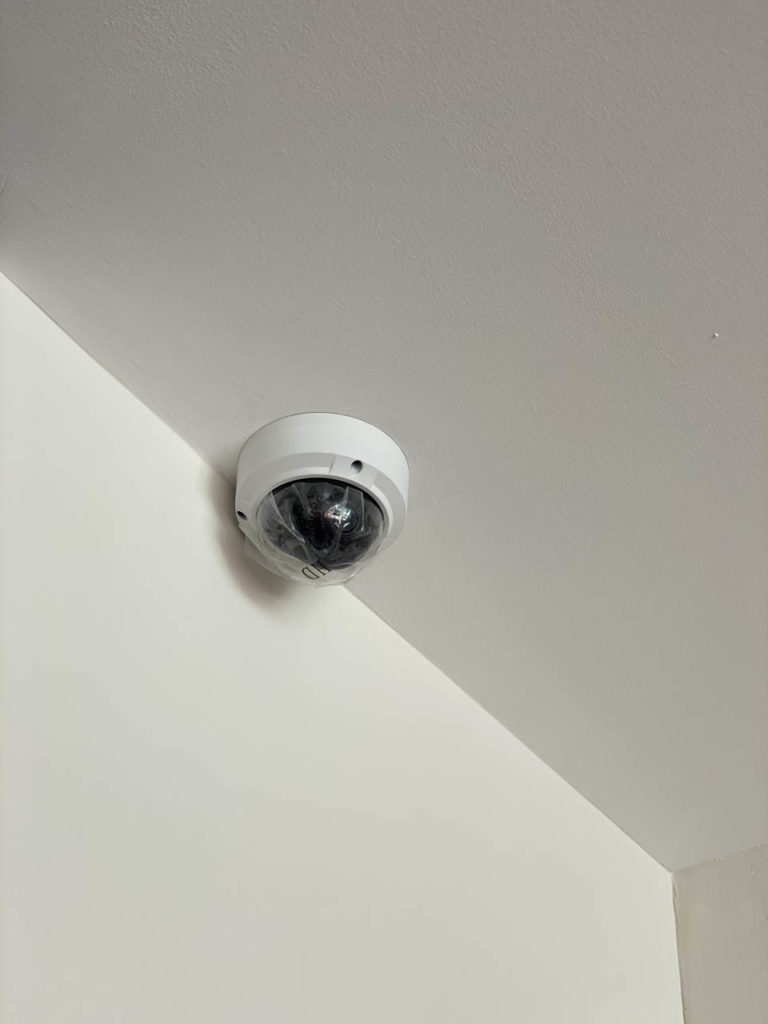 IP cameras are commonly referred to as network cameras or megapixel cameras and are equipped with network modules, thanks to which they are able to transmit a digital signal using a network infrastructure. This enables image transmission in a much higher resolution and quality.
IP cameras are connected to the local network via a single Ethernet cable or, depending on the model, via a built-in WiFi module. They have a unique IP address, which allows remote access and flexibility of storing records. You need to know this address in order to access the recorded images.
Some of the main advantages of IP cameras are: real-time view, high resolution and image quality – thanks to these features you can capture even the smallest details, and the digital optical zoom allows you to record without losing brightness, which in turn results in more in-depth identification and greater accuracy, making the camera capable of automatic analysis and automatic transmission of alarms and alerts.
The most common operating range of IP cameras is from 1.3 MP (1280 x 1024) to 5.0 MP (2592 x 1944), but some manufacturers offer up to 20 megapixels. It's important to know that the higher the resolution, the more memory and bandwidth will be required. Together with the parameters of the camera, the price also increases significantly.
What Are The Advantages of IP Technology?
Contrary to what it may seem, IP monitoring appeared on the market much earlier than CCTV and was one of the pioneers in the field of security camera systems, enabling the processing of high-resolution images. The main difference between High Resolution CCTV and IP monitoring is that IP cameras are equipped with network modules that enable the transmission of a digital signal through the network infrastructure. This means that the image directly from the camera is sent in the form of a data packet to a router or switch device via a standard twisted pair cable. An important element when choosing this type of security system, however, is the need to have a network infrastructure with high capacity, which will be able to handle the transmission of such a large amount of data and thus ensure the best quality image.
Discover The Possibilities of the IP Camera
Excellent image quality, the possibility of remote viewing and advanced image processing functions are the main advantages of IP cameras. They allow you to get an extremely sharp and precise image, thanks to the fact that some of them can boast of image generation even in 4K resolution. In addition, they also have image processing functions, including counting people visible in the image or recognizing faces. The recording can be accessed via a web browser or mobile applications, which allows constant access at any time from anywhere. At the same time, it is possible to remotely control the rotating heads and set the optimal work schedule for each user.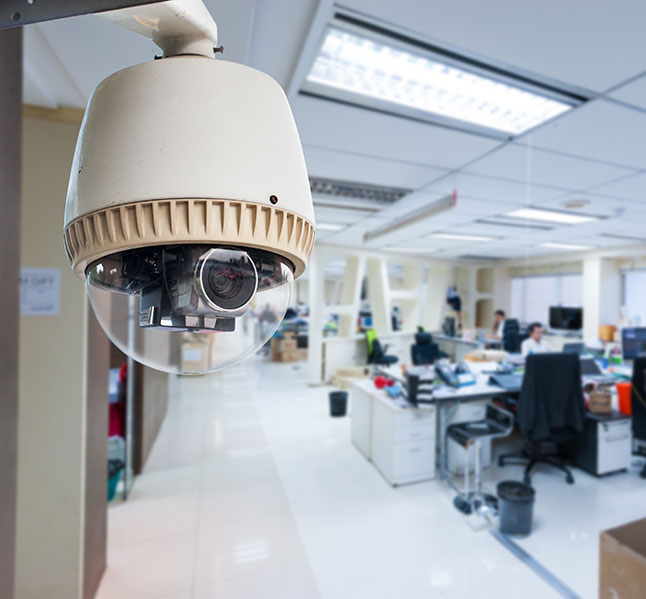 An important advantage of IP monitoring is also a simple installation, which only requires access to a power source. This is important especially for buildings where forging and running additional wiring is not possible or if you only want to monitor a small area. Thanks to this, IP cameras can be installed virtually anywhere, without the need for additional installation work. Due to the fact that IP cameras are widely available, more and more Chicago business and home owners decide to buy them.
Benefits:
Higher image resolution than traditional analog solutions
Transmission of power source, video and data over a single Ethernet cable
Real-time view
Ability to function independently
A network device that does not require a DVR
Disadvantages:
Configuration problems
Signal transmission delay
Requires significant network bandwidth
More expensive compared to traditional analog solutions
If you're looking to create a professional security system on your property, it is worth considering the purchase of IP cameras, which have recently broken popularity records and replaced the analog systems popular a few years ago.
When buying a new IP camera, the first thing you should pay attention to is the sensor. Nowadays, both IP cameras and analog cameras can be equipped with identical sensors, but it should be remembered that more and more often IP cameras are equipped with CMOS sensors, which will guarantee much better image parameters. This is extremely important, especially for people who want to create a truly reliable monitoring system.
The image that we get with an IP camera is characterized by a much better resolution than the previously mentioned analog (CCTV) cameras. Higher resolution can guarantee much greater detail of the image, thanks to which you will be able to zoom in and out without losing image quality. Thanks to the higher resolution of IP cameras, you will be able to cover much larger areas of the area with monitoring. Statistically, one IP camera (2 Megapixel) is able to cover the same area as 3 traditional CCTV cameras.
If you're not sure which home or office security camera system to choose – call Chicago Security Experts today. We'll answer all of your questions and stop by for a no-obligation free consultation on effective security for your property.